ICE is doing their job, much to the chagrin of the Democrats. In fiscal 2019 they deported over a quarter of a million illegals from the United States — including nearly 5,500 gang members.
This year, 85,958 of those illegal aliens were deported from the interior of the U.S., while the other more than 181,000 illegal aliens were deported after arriving at the southern border.
Of the 85,958 illegals deported from the interior,  roughly 65,000, were convicted criminals, while another 13,500 illegal aliens had pending criminal charges against them.
Those numbers need to rise dramatically, although the ones they deported would have cost taxpayers approximately $622 billion over their lifetime.
Six hundred billion here and six hundred billion there and pretty soon you are talking about some serious money.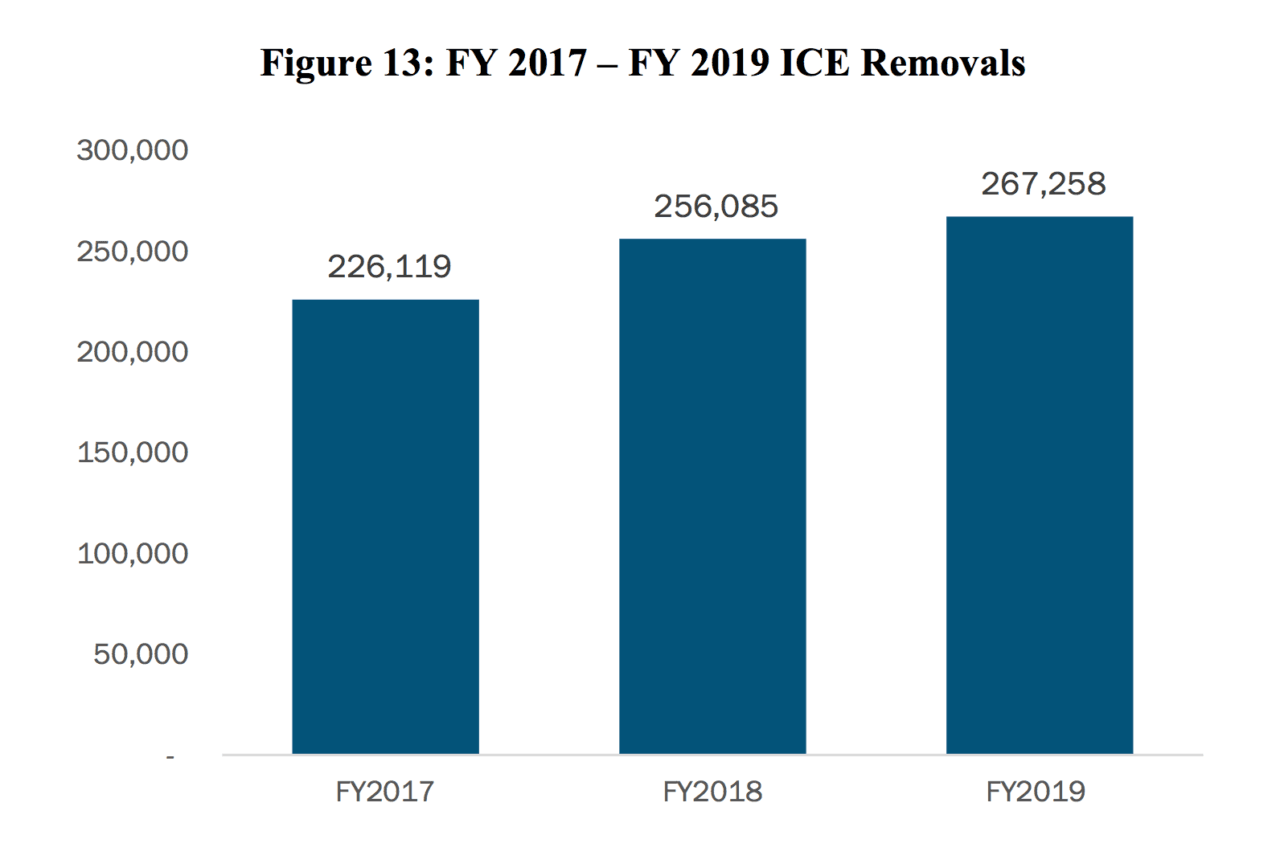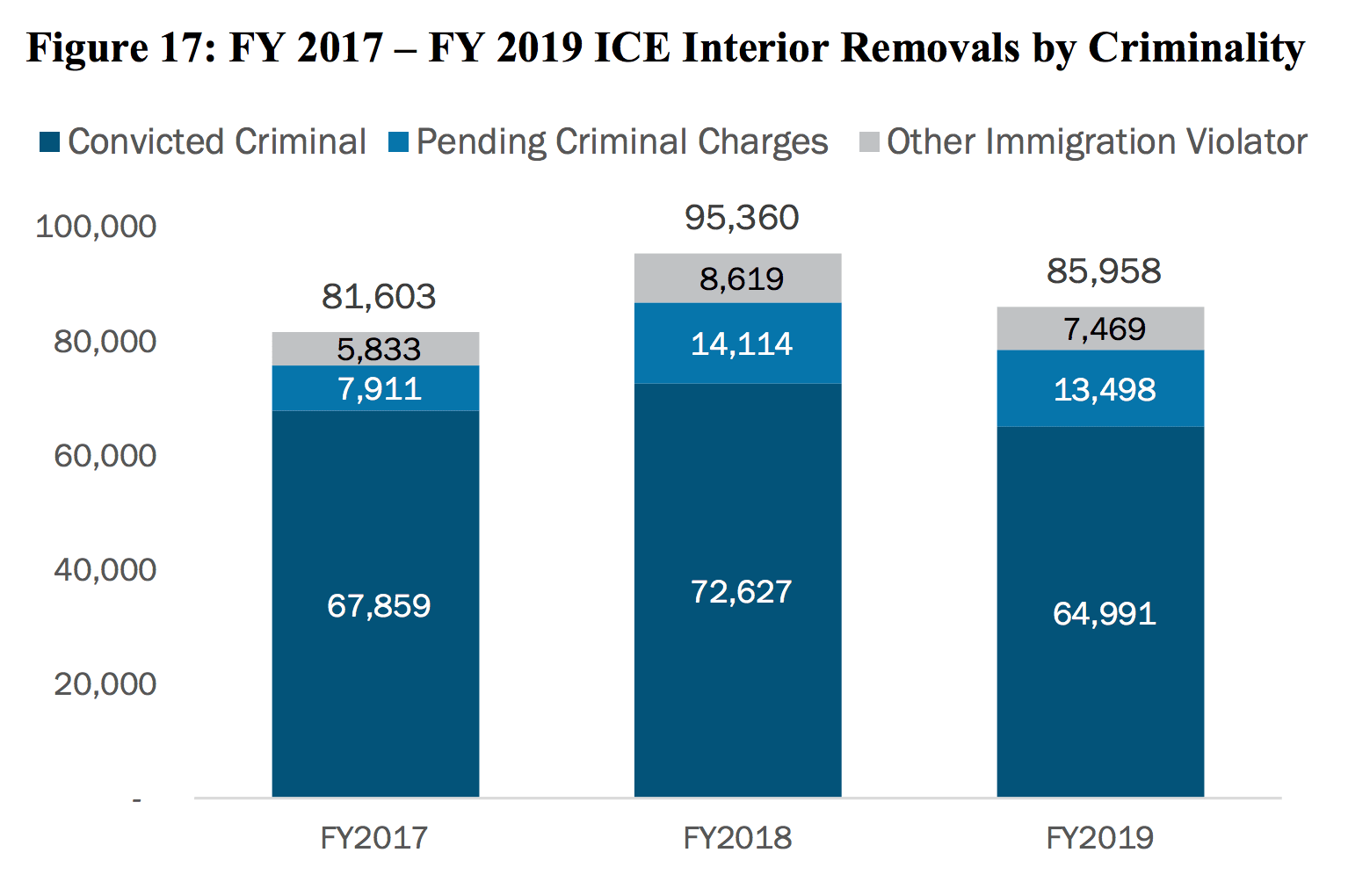 There are currently up to 22 million illegal aliens living in the interior, with over 7 million working at jobs. If those jobs were to go to Americans, our unemployment number would be so low that it would be the lowest since we began keeping records on it. And the $136 billion a year we would save could be put to use reducing the national debt or on a middle-class tax cut.
Among those gang members and terrorists deported this year are foreign nationals like 26-year-old Carlos Alfredo Luna-Guebara from El Salvador who was a wanted fugitive in his native country for aggravated homicide, conspiracy to commit homicide, and terrorist organization membership.
Luna-Guebara was a known member of the 18th Street Gang. The illegal alien successfully entered the U.S. through the southern border. Luna-Guebara was only deported after being arrested in Pennsylvania on local charges.
Likewise, ICE deported 45-year-old Houcine Ghoul from Tunisia after it was revealed that he had entered the U.S. on a tourist visa and fraudulently married an American citizen to obtain a green card after overstaying his visa.
Ghoul, who had been living in North Carolina, posted a photo online showing his support for the Islamic State. Ghoul was described online as an "Extremist, terrorist, tough, brain-washed, radical," who loved "explosions, booby-trapping, beheading the enemy" and was a supporter of "establishing the religion with the sword."