Russell Ramsland of Allied Security Systems signed an affidavit stating that upon examination there is a high probability of voter fraud at least in the swing states.
In particular, he studied the results of the Michigan election. Ramsland is considered an expert in his field but there is a caveat. Until they have time to review the information thoroughly, he cannot say for certain that voter fraud was committed.
He can however point to many irregularities and the numbers, which he says defy probability. The fact that they were able to process so many ballots for Biden in such a short time would be difficult to believe. He has written a long and detailed report.
Just so that you know I am not slanting the report, I will publish it exactly as he wrote it: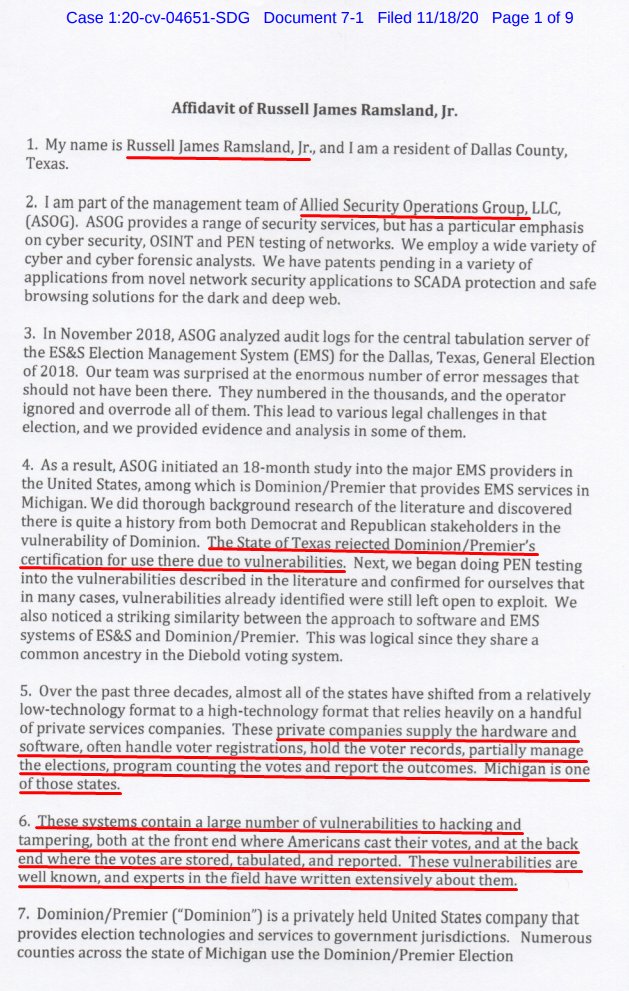 2/ "My colleagues and I… have studied… the November 3, 2020, election results. Based on the significant anomalies and red flags that we have observed, we believe there is a significant probability that election results have been manipulated…"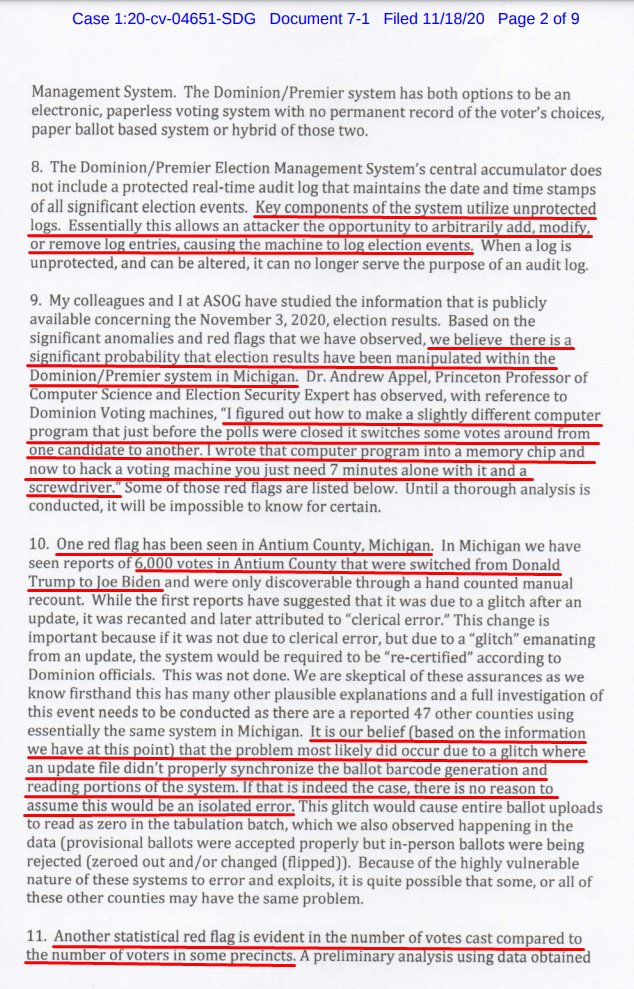 3/ "There are a stunning 3,276 precincts where the Presidential Votes Cast compared to the Estimated Voters based on Reported Statistics ranges from 84% to 350%… reveals 431,954 excess ballots.. This pattern strongly suggests that the *additive algorithm* was activated."
Imagine that. There are 431,954 votes more than the number of registered voters. That could overturn the election in Michigan. This could prove that President Trump won the election but it was stolen from him. Of course, we can't be sure yet but there are over 200 affidavits that detail voter fraud from eyewitnesses.
If this analysis holds up, it will be a game changer. Stay tuned and maybe we will discover more.