A group of self important people living in Hollywood are declaring war on the NRA, like anyone gives a crap. If we cared what they think Hillary Clinton would be sitting in the Oval Office plotting the sale of Texas to her good friend Vladimir Putin. They went all in for her and it did not do a bit of good. If they really want people to join with them, they should declare war on burnt out refrigerator lights or the heartbreak of psoriasis. They might have a fighting chance with that.
Those who have signed on to this movement include Alec Baldwin, Amy Schumer, Jimmy Kimmel , Ashley Judd, W. Kamau Bell, Don Cheadle, Minnie Driver, Jon Favreau, Nathan Fillion, Jordan Horowitz, Julianne Moore, Michael Moore, Patton Oswalt, Annabella Sciorra, Jill Soloway, Amber Tamblyn and Constance Wu. My first inclination is to say wow but after I think about it my reaction is who? I am just worried about all the bruised egos after they discover that no one cares except for those who hate the NRA anyway. Is someone going to give up their AR-15 in order to wear a ribbon in a color to be named later?
According to The Hollywood Reporter, the initiative is being called the "No Rifle Association initiative." The hashtag will be #NoRA.
The organization penned a letter to NRA executive VP Wayne LaPierre on Friday, signed by more than 130 Hollywood stars.
"We're going to shine a bright light on what you and your organization do to America. We're going to make sure the whole world sees your bloody hands. We're coming for your money. We're coming for your puppets. And we're going to win," the letter said. "We're coming for your money. We're coming for your puppets. And we're going to win."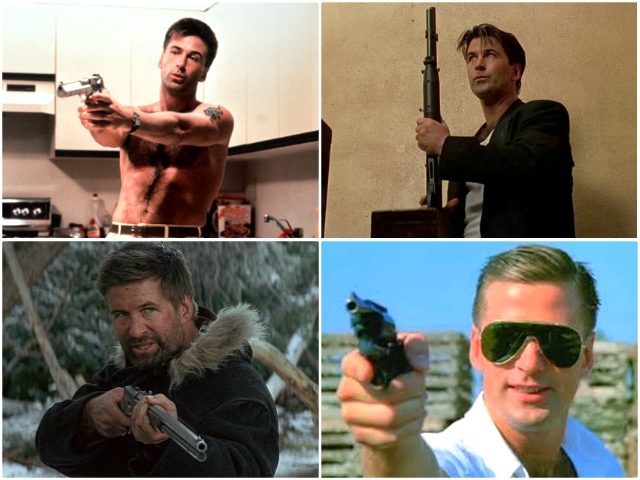 Scribes, Pharisees, hypocrites….(Matthew 23:13)