The Democrats continue to grasp for any straw they can conjure up in their efforts to oust President Trump and claim the White House, but it seems only the outermost and most radical fringes are drawing much attention. Of course, we hear plenty on the news when Antifa gets in the action, but even that gets a "spin" from the mainstream media that does its level best to paint the conservatives as the aggressors and violent bad guys.
On Monday a protest was scheduled to take place on the "Capitol lawn below the steps," but nobody showed up. The plan apparently was to confront legislators and insist that they prioritize the pursuit of impeachment proceedings against the president. Just like so many other attempts, it was a "fail" with a capital "F."
A website and eventbrite.com promoted rallies in Washington, DC, and other cities across the country to take place Monday to push for the impeachment of President Donald Trump – but no one showed up for the one at the Capitol.

 

The website, impeachmentaugust.org, said the protest would take place at 11:00 a.m. at 1st Street SE, which is near the House side of the Capitol. The website states that the protest is supported by several leftist and anti-Trump groups, including Indivisible, MoveOn, Need to Impeach, Stand Up America, March of Truth, By the People, Common Cause, Free Speech for People, Democracy for America, Progressive Democrats of America, Credo, and democrats.com.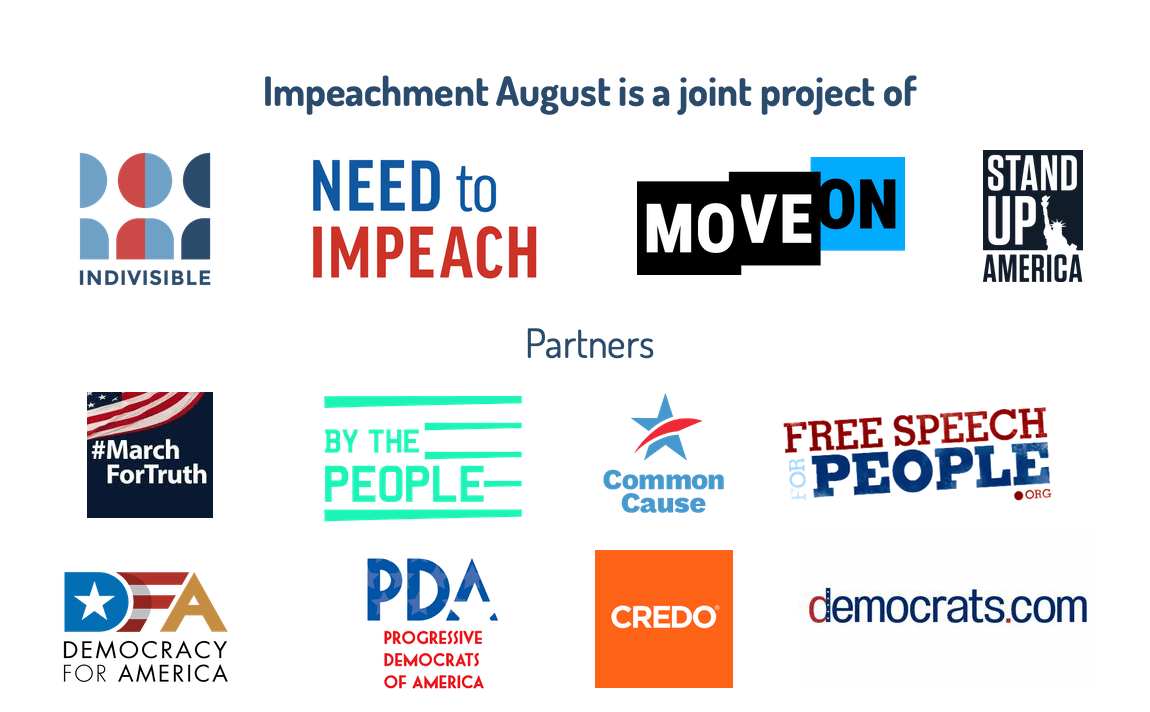 The eventbrite.com protest notice said it would take place at noon on Monday on the "Capitol lawn below the steps," but no one showed up for that protest. This protest notice said that "events are registered with Indivisible," one of the groups listed as a sponsor for the 11:00 a.m. protest.
It's enough to make one wonder how, after so many failures, the Left can continue to maintain any energy at all in their pursuit of Trump's exit from politics.